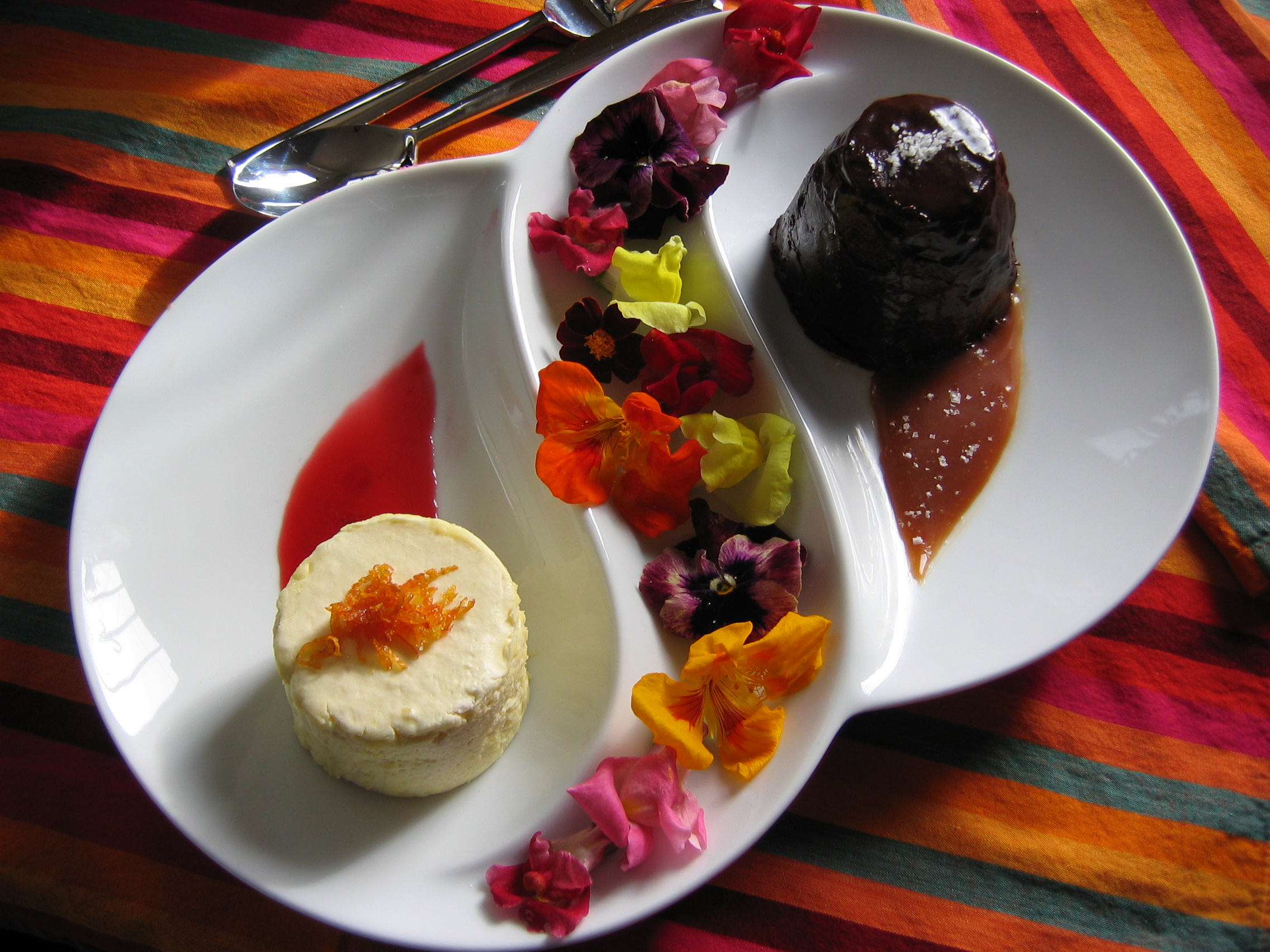 Dessert is served! In this inspiration from Thomas Allen that was originally published on February 8, 2009, we're looking at chocolate inspiration that boarders on spirituality. How's this for Zen?
Thomas Allen, Chef Instructor at Cook Street School of Fine Cooking in Denver, Colorado looks at the yin and yang of chocolate in this dessert for two. His dessert incorporates warm bittersweet chocolate cake with fleur de sel caramet, white chocolate cardamom Bavarian with a blood orange reduction, garnished with sugared edible flowers.
Looking for more inspiration? Go beyond tabletop.