Like sandstone in nature, the Sandstone collection from Bauscher was developed through time.
A continuation of current tabletop trends focused on nature and the elements, Sandstone dinnerware depicts the contrasting surfaces found in the rock itself. Shiny silica blended with a more coarse, matte finish bring an interesting contrast to the table.
Those aren't the only contrasts with Sandstone, though. The collection features three distinct colors - grey, beige, and black - that work well together in creating tone-on-tone effects. The impact is one of comfort, character, and even contemplation, as course after course can be cobblestoned together with a full range of shapes and sizes.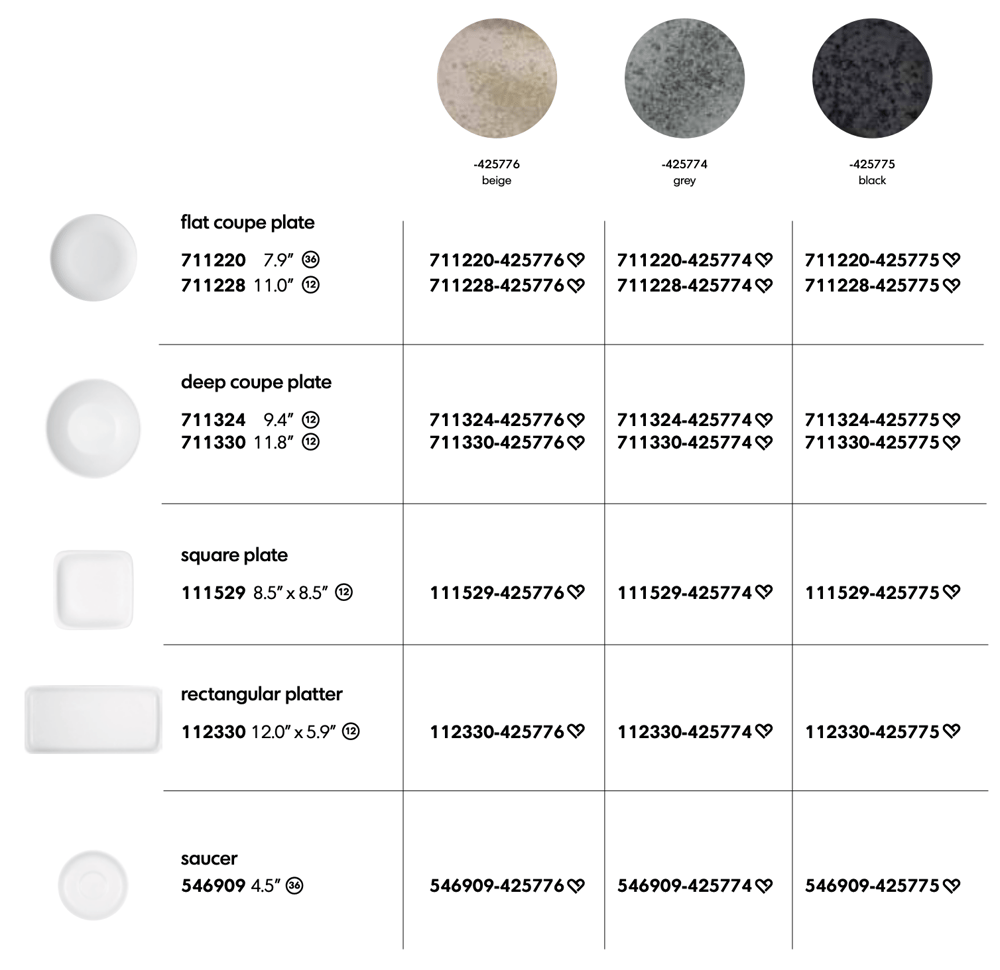 From platters to coupe plates, all of which come in the three natural color nuances included in the Sandstone collection, Bauscher brings high quality to the table along with a pattern that is highly coveted amongst the trend-setting chefs who are looking to bring nature to the table.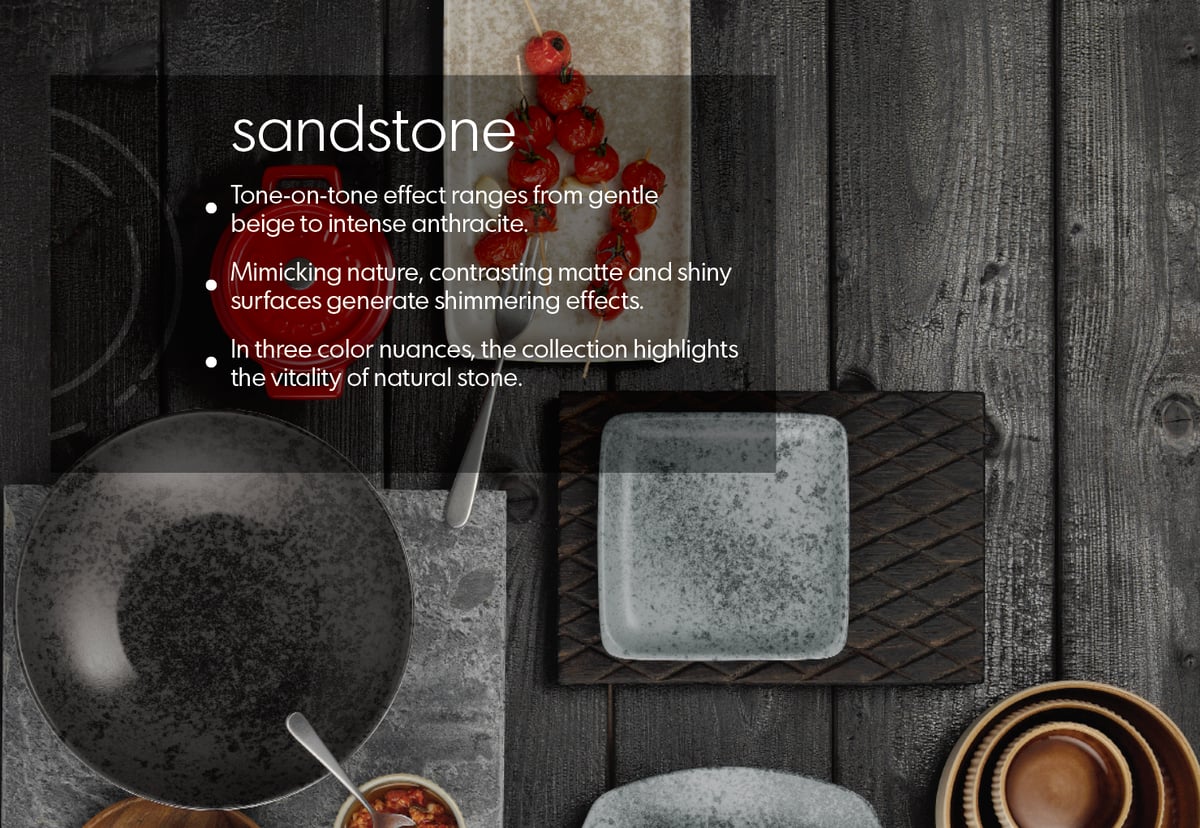 We invite you to explore this collection in greater detail by seeing how it will look in your dining room. Request samples today.