The Venetians are known for perfecting a lot of things, but of all the creations made in The Floating City, it's famous Venetian glass might be the most well-known of all.
With more than 1,500 years of history as Europe's first glassmaking center, the craftsmen and women of Venice are still widely considered to be the premier creators of glassware, mostly on the island of Murano. In 1291, law demanded glassmakers take their fiery kilns and potential for a major fire disaster out of the city of Venice to the nearby island.
Essentially, the Venetian Lagoon has long been a beacon of perfect glass, and those traditions continue with BauscherHepp's newest brand.
Introducing Vidivi (Vetri delle Venezie)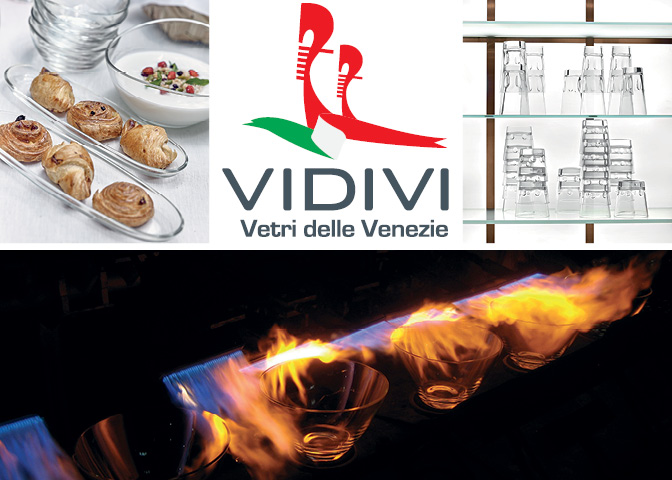 Vidivi is a global leader in high-tech, high-definition, and high-quality glassware rooted in the traditions of Venetian glass. With a comprehensive range of stackable solutions including tumblers made in dimensions specific to certain types of cocktails (Negroni, anyone?), Vidivi can fulfill just about any requirement.
But glass isn't just about glassware. Using the same methods, Vidivi offers a complete collection of glass serving dishes, plates, bowls, chargers, and trays.
We invite you to explore this collection in greater detail by seeing how it will look in your dining room. Request samples today.