Beverage service is a critical aspect of hospitality. Whether it's room service or mid-day coffee at a business conference, it's the little things that guests will often remember. Keeping beverages hot (or cold) and serving them in visually appealing pots or carafes is a big part of that equation.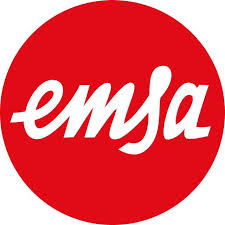 There are many reasons for serving hot and cold beverages, and there are just as many ways to serve them. That's why BauscherHepp is proud to announce the addition of EMSA to our range of solutions. For more than 65 years, this German company has been dedicated to making the world feel like home.
Inspiring designs. Innovative execution of those designs. Trendy colors to brighten a guest's day. EMSA sees beverage delivery as more than just delivering beverages. It's an opportunity to showcase the best in hospitality by understanding a guest isn't just having a cup of coffee, but a moment of enjoyment.
Introducing the EMSA Vacuum Jug



The Laws of Thermodynamics tell us that heat always flows from hot objects to cool objects, but EMSA vacuum jugs actually help slow this process. Each jug is fitted with a double-waller liner made from either glass or stainless steel. It creates a vacuum between the two walls that prevents heat from escaping outside the jug.
Select liners within this collection actually consist of five different layers. Two layers of hardened borosilicate glass preserve natural flavors. Two layers of silver reflect heat to keep beverages warm. And the vacuum layer described above adds additional heat ventilation.
This design is so effective, the EMSA vacuum jugs that feature them can keep beverages hot for as long as 12 hours.
Learn more about our new products from EMSA. Schedule some time in a BauscherHepp showroom to see our latest arrivals.